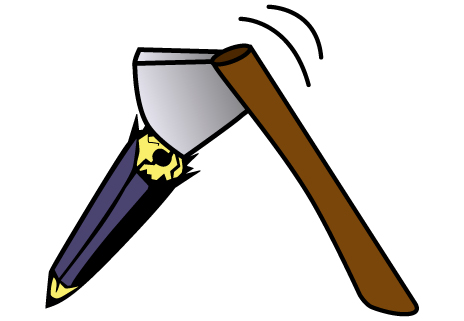 On January 1, 2009, an armed man tried to kill Danish cartoonist Kurt Westergaard. The Somali man had broken into Mr. Westergaard's house carrying an axe and a knife. Fortunately, Westergaard was able to seek shelter in a specially-made safe room. The man was finally arrested by the police and has been charged with attempted murder on Saturday.
Kurt Westergaard was part of the so-called Muhammad cartoons controversy in 2005. His cartoon showing the Prophet wearing a bomb-shaped turban had been published together with eleven other controversial cartoons and sparked a wave of protest among Muslims.
We are deeply shocked by the attempt on a fellow artist's life. Westergaard's drawing may have deeply hurt some people's religious feelings, but this does not justify violence and murder. Apart from being a terrible crime, the assault also meant an attack on the freedom of art, speech and expression. Toonpool.com condemns any form of violence and any attempt to curb the freedom of artistic expression by spreading fear.
We send our best wishes to Kurt Westergaard and his family and hope that they will be able to return to a normal life.
Newspaper articles:
Süddeutsche Zeitung, New York Times, Le Monde, Jyllands-Posten
© toonpool.com