CARICUP 2010 Knockout Stage has finally commenced. Go to the CARICUP main page to cast your vote. Or read an article about the knockout stage and then vote for your favourite team.
Here's how the knockout stage works: There will be four rounds – The "Round of 24″, the "Round of 12″, the Semi Finals and what we like to call the "Trinal" – which combines the final and the a third place playoff. In each round everyone visiting toonpool.com can  cast their vote for one contestant in each "match". The "Round of 24″ will be the longest. It's open until Thursday, July 1, 8 PM CEST.
Here are the contestants (click here to vote):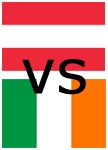 The fist match pits Austria against Ireland – to be more precise it's Ausgezeichnet's sweaty version of Germany's injured captain Michael Ballack versus Nerosunero's elegant portrait of France's Thierry Henry. Who ya got?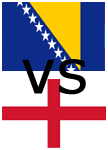 In match number two Bosnia-Herzegovina's representative Senad and his caricature of Cameroon's Samuel Eto'o meet England's very own Hugh Jarse and his portrait of bug-eyed German midfielder Mesut Özil. What will it be – old school caricature skills or straightforward minimalism?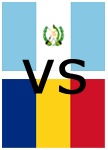 The third match sees Guatemalan artist Guillermo Lorentzen taking on Marian Avramescu from Romania. The contesting caricatures show Portugal's Christiano Ronaldo (GT) and Brazil's Kaká (RO).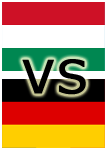 The German and Hungarian football teams go a long way back. In the fourth match they meet once again – as a hand-drawn portrait of Hungarian legend Ferenc Puskás by T-Boy and a vectorized and very cartoon-y caricature of Oliver Kahn by Thomas Gronle-Legron. Will a little modern technology suffice to recreate the outcome of the 1954 finals or is Hungary still the better team?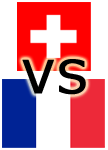 While both Switzerland and France have missed the next round in the FIFA World Cup, they are still very much at it on toonpool.com. A pacinoesque portrait of Diego Maradona by Ian Marden meets a caricature of Thierry Henry by Zed. Both players may be blessed by the Hand of God but only one of them can continue to the next round.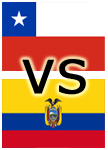 "El Loco" Marcelo Bielsa may have settled down a little, as he's now Chile's head coach. Drawn by Chilenian artist Horate he will have to enter the arena once again. This time it's against Equador, represented by Omer Correa's caricature of  snaggletoothed Brazilian Ronaldinho.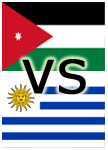 Match number seven sees Egyptian player Muhammad "Gedo" Naji as done by Jordanian artist Samir Al Ramahi facing Uruguay's Diego Forlán by Paleju. So.. who will triumph in the end -  South America's Switzerland or the Middle East's Austria?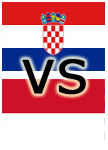 The eighth match  is between Gero from Croatia and CacBoy from Indonesia. Gero's caricature shows Argentina's Lionel Messi in full Barca attire while CacBoy chose England's Wayne Rooney. Rooney's face may be more amusing than Messi's but people might as well choose the better looking player.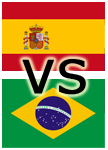 As in real life, the outcome of our match between Spain and Brazil is far from sure. It's two long-time members of toonpool.com facing off here – Junior Lopes from Sao Paolo and Xavier Salvador from Reus. They even decided to post pictures of Bayern Munich teammates Franck Ribéry and Bastian Schweinsteiger. Those two players are pretty much on par when it comes to .. unique …  features.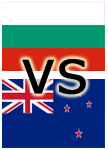 Thierry Henry is one of the most frequently drawn football players on toonpool.com – also due to his game breaking stunt during the play-off match against Ireland. In this case he was drawn by Bulgarian artist Tchavdar and sees himself in a play-off against another frequently-drawn player: Cristiano Ronaldo.  This version of the Portuguese Forward was done by Geomateo and is running for New Zealand.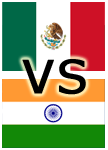 The eleventh match features two Brazilian superstars: Ronaldo and Ronaldinho. Ronaldo the elder's portrait was done by Mexican artist Romero while "little" Ronaldo was done by Aswini-Abani from India. While the two boys from Brazil did not make it into the Seleção this time, they are more than prepared for CARICUP 2010.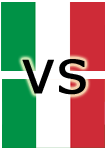 Match number twelve is somewhat special. As a German-based website, toonpool.com feels a special responsibility for the Italian national football team.  When we heard that the Azzuri finished last in their group, we decided to do something about it. Be assured that Italy will make it to the next round of CARICUP 2010. You may choose between A-Tale's caricature of 70s  football legend  Paul Breitner and Guido Salimbeni's Ronaldinho.
… now go, and vote for your favorite teams.
the toonpool.com staff
© toonpool.com
Tags: Fifa, football, fußball, futbol, knockout stage, soccer, toonpool.com caricup 2010, WM, World Cup