The deadline to our Draw Me Pitch has come and gone and we have received a massive amount of contributions. In fact, there were so many great pictures to choose from that we were kinda glad that the decision was up to our mystery client. If you would like to see all 133 contributions, click here.
Mentions of Honor
Since this was a tough decision, there are several caricatures, that almost got chosen. Here are the 11 Mentions of Honor:
The Winner
Our client decided to buy the portrait by Alex Gumà Bondía AKA Alex gb for 300 Euros. Congratulations!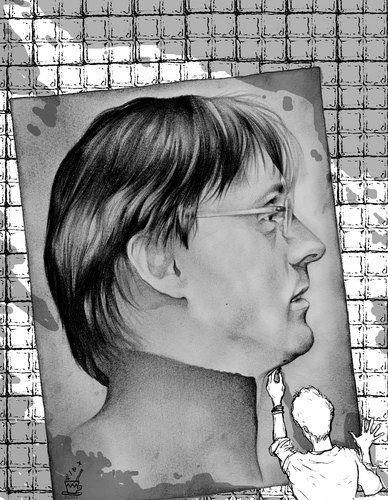 Bonus Prizes
There are a couple of other works among the mentions of honor that our client would be interested in buying. He will contact the artists over the next few days to talk over details
Thanks to everyone who participated. We hope you enjoyed this contest as much as we did.
the toonpool.com staff
© toonpool.com
Tags: caricature, Contest, draw me, portrait